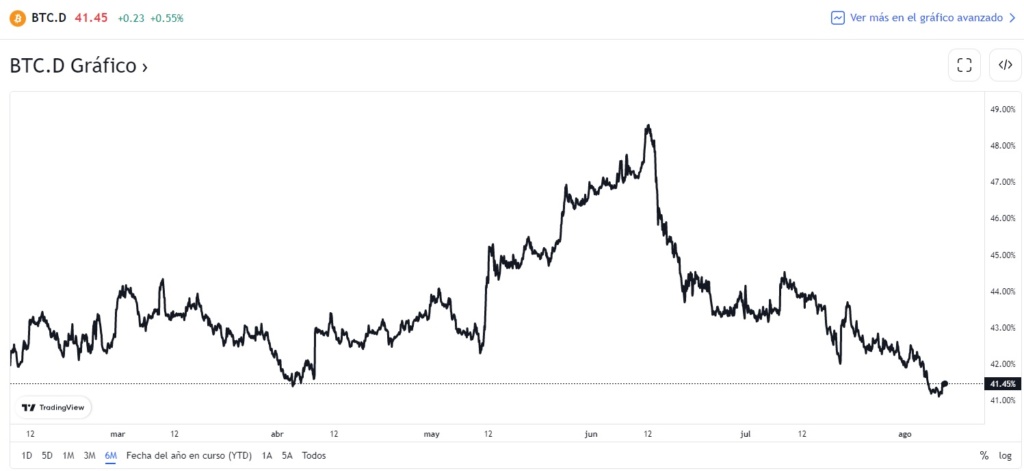 The bearish dominance movement is giving a possible rebound.
These days on the one hand the total markcap increased more than the markcap of Bitcoin and the markcap of Bitcoin fell more than the total. For this reason, when this last step happened, we argued that an upward movement of the dominance was necessary.
Interpretation, the liquidity flow first has to enter BTC to start the cycle in crypto. And that liquidity enters Bitcoin regaining dominance and cutting off the alt season.